Cape Otway Cottages - Cape Otway, Victoria

Cape Otway Cottages are located on the western side of Cape Otway and offer the very best pet friendly accommodation in the Otways. Private and secluded cottages are set on 60 acres on native bushland and offer the ultimate dog friendly holiday experience.
MoonLight Cottage
MoonLight Cottage offers dog friendly accommodation that is nestled into the Otway bushland and offers views out
across the Otways Ranges.

Dog friendly holiday accommodation on the Great Ocean Road

MoonRise Cottage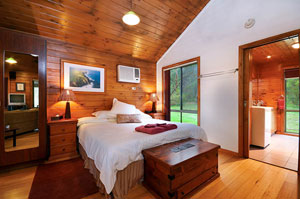 MoonRise Cottage offers pet friendly accommodation surround by dense forest featuring beautiful big gum trees.

Secluded and private dog friendly cottages at Cape Otway
GrassTrees Cottage
GrassTrees Cottage offers dog friendly cottage accommodation set high up on a stringy bark rise that is
scattered with native grasstrees.

Dog friendly holiday accommodation Cape Otway, Victoria
Dog Friendly Accommodation in the Otway - Great Ocean Road - Victoria